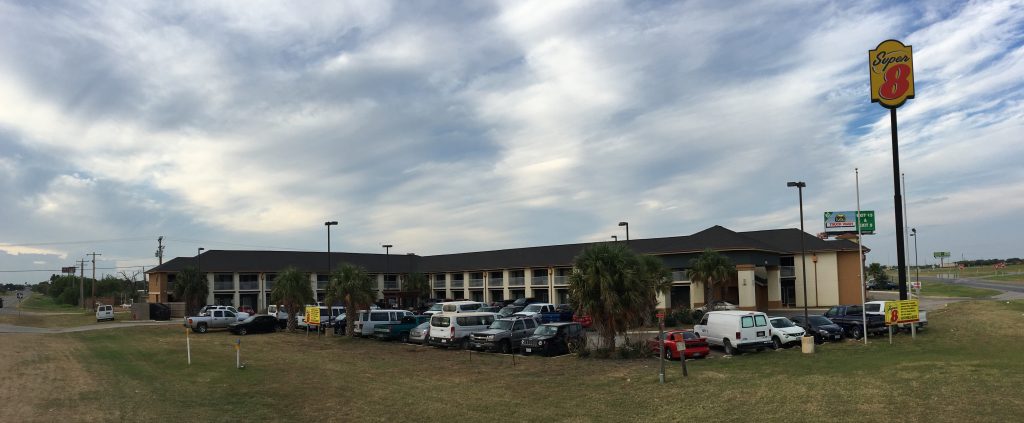 The City of Dilley woke up to a calm morning on Friday as the Texas coast braces for the impact from Hurricane Harvey. The weather channel offered only this guidance for Dilley on August 25, 2017: "thunderstorms possible at 3:15pm," and google offered a warning "dangerous winds (55 mph+) from Harvey may arrive near Dilley around Saturday evening." Google's map shows Dilley at the very edge of the expected path of the storm and Frio is not currently in the National Weather Service alert area.
Here is a summary of local preparation and impact:
1. Sign up for text notifications from the Frio County Emergency Management Coordinator: https://r.i-info.com/rc/arc . It takes only a few minutes and will provide direct, official updates for our area.
2. Check on your neighbor. In a small community such as Dilley, this is especially important. According to the National Weather Service, "many people rely on the assistance of neighbors before and after hurricanes. Help your neighbors collect the supplies they'll need before the storm. Assist them with evacuation if ordered to do so or check on them after it's safe for you to head outside."
3. Dilley elementary is preparing to house evacuees in the gym, though they will not officially do so until the Dilley ISD superintendent declares that the action is needed, according to Principal Delma Carrion.
4. As of 8:30 am, there are still a few open beds available at Super 8 and Days Inn, though Best Western is fully booked through Sunday night and parking lots are reaching capacity.
5. Charge phones and other essentials. Use them sparingly to ensure a charge in the case of an emergency. More specifically, check social media only as needed!
6. Plan how to communicate with family if you lose power.
7. Frio County Shelter Notice:  Anyone needing to evacuate their residences please take shelter at any of the following locations.
*Frio County Conference Room 400 S. Pecan St.
*Red Cross has setup at the Pearsall High School Maverick Dr.
*Pearsall Convention Center (Lions Club) Horizon West.
8. According to Kens 5, out-of-towners seeking public shelter in San Antonio are being asked to check in at 200 Gembler Road:
Useful Links:
Frio County Alert Status: https://alerts.weather.gov/cap/wwaatmget.php?x=TXC163&y=1
Frio County Facebook Page: https://www.facebook.com/Frio-County-410865925764325/
Preparation Tips: https://www.ready.gov/hurricanes
San Antonio Facebook Page: https://www.facebook.com/CitySanAntonioTX
–written by Jose Asuncion. 
Jose received an MFA from University of Southern California in 2008, a BA from the University of Illinois at Chicago in 2003, and is a former writer/photographer for the Frio-Nueces Current of South Texas. He currently lives in Dilley, TX, home of his grandparents.