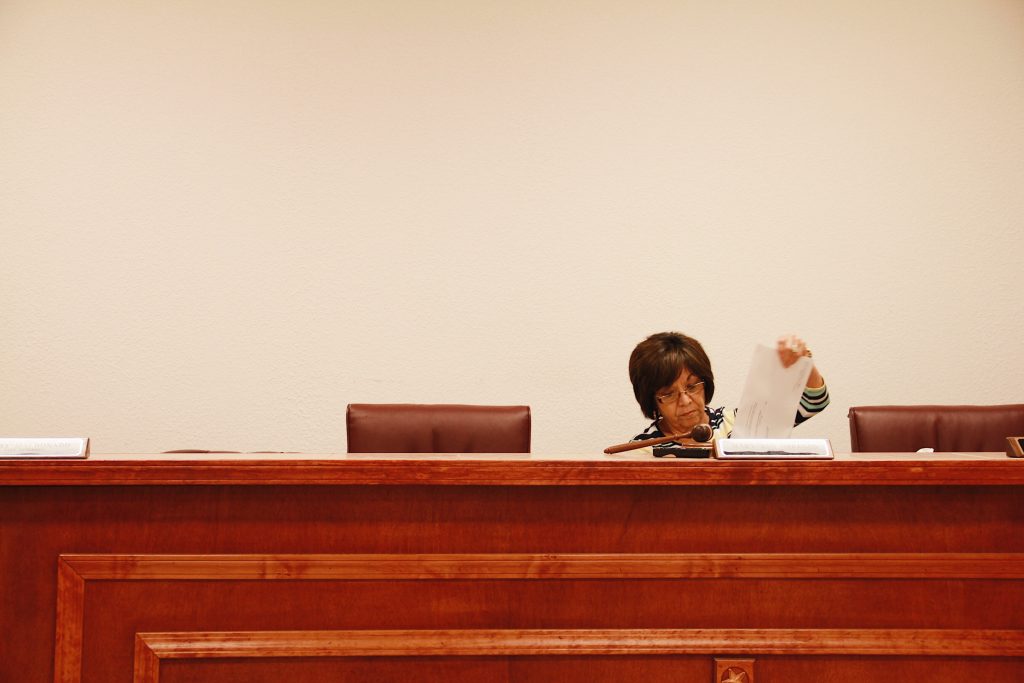 Dilley City Council Meeting May 16, 2017..
For the first time in eight years, fresh faces occupied spaces behind the city council bench. Sabino Mena and Gilbert Eguia kicked off their first terms for City Council Seats #1 and #2, joining Mary Ann Obregon for her fifth straight term during her second stint as Mayor.
The only agenda items were "Canvass of Municipal Election" and "Swear In Newly Elected Officials." The items passed without incident.