Or more importantly, will they?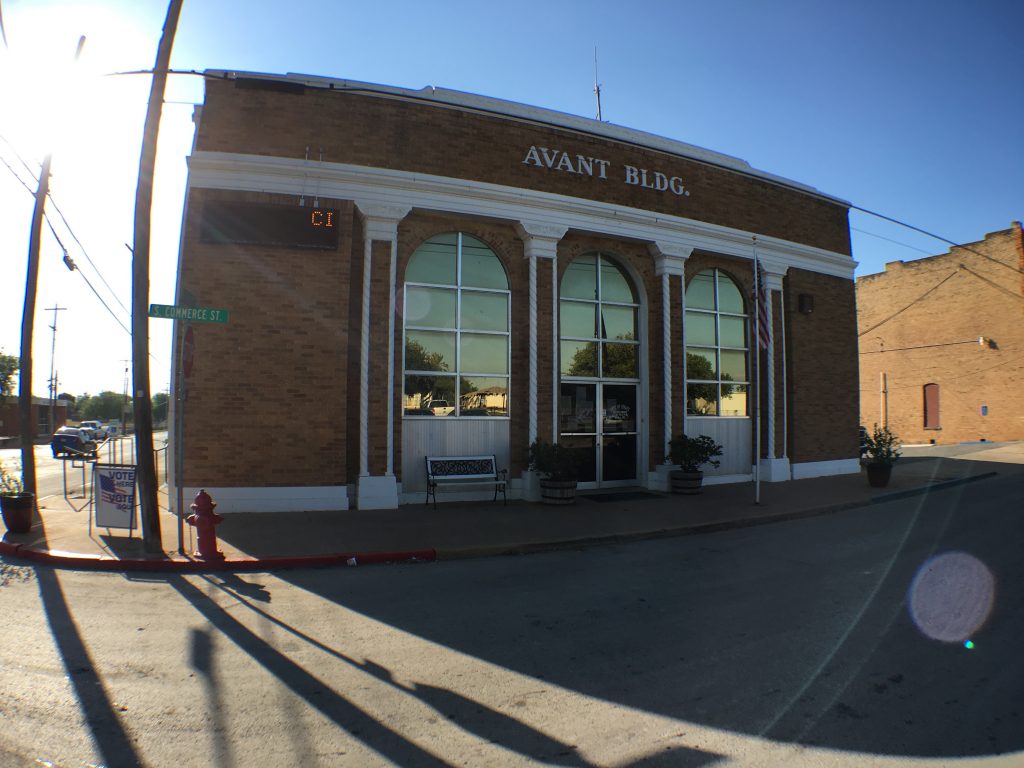 Unless you checked Dilley City Hall's front door after close of business on Friday (or refreshed their website), it was easy to miss the next scheduled city council meeting notice for Monday August 29th at 6pm- especially since city meetings are typically held on Tuesdays. The City of Dilley will be closed for 63 of the 72 hours until that meeting, which doesn't leave much time to ask questions about specific items, such as:
7. Discuss/consider & act on the proposed tax rate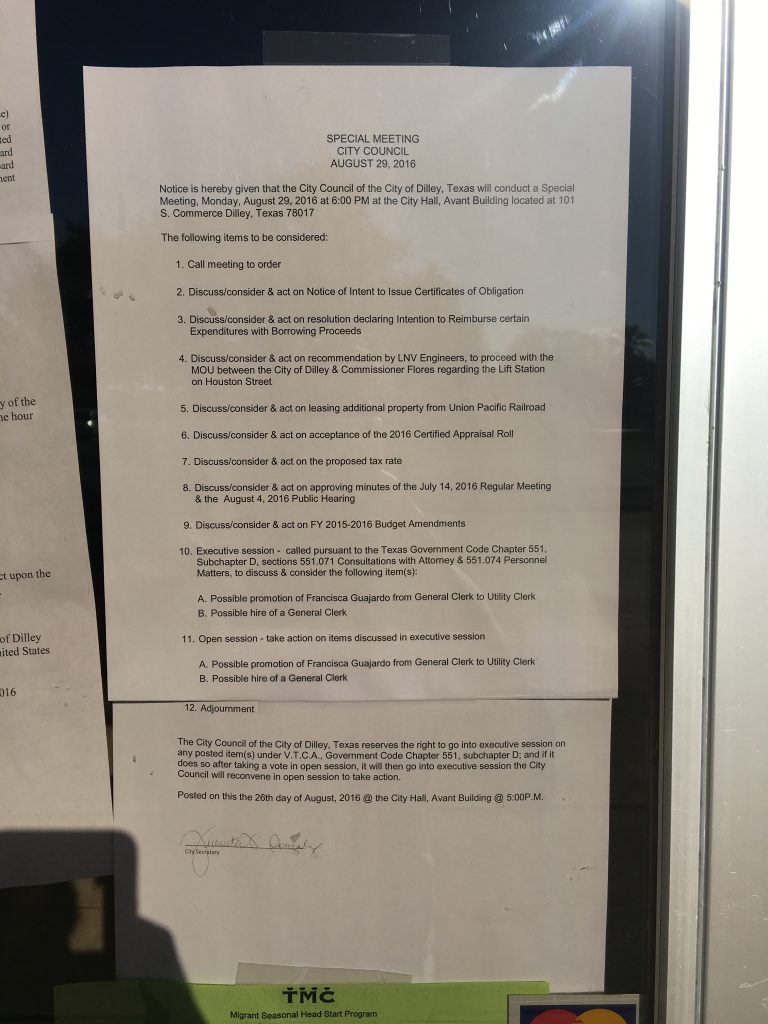 The short answer is "no," they will not raise taxes on Monday. For those unfamiliar with the process, a similarly worded agenda item appeared in a special meeting on September 1st of 2015, and the tax was officially set by ordinance almost one month later.
However, since August and September make up budget and property tax-setting season, this is a good opportunity for any qualifying Texas municipality to brush up on the Texas Local Government Code for the municipal property tax process.
The basic sequence of raising the property tax is:
Propose a budget for the upcoming fiscal year

Make proposed budget available for public inspection

Propose a tax rate

Hearings on budget and tax rate

City acts on proposed budget and tax rate
In general, the budget is proposed first so that a property tax can be responsibly calculated based on the needs of the budget.
In order to best understand the upcoming 2016 calendar, let's review Dilley's performance in 2015, using this handy guide published by the Texas Municipal League:
(Green is for budget dates, Orange is for property tax dates)
August 29th – "…file proposed budget with municipal clerk…The city secretary must post the proposed budget on the city's website if the city maintains one."
How did Dilley do in 2015? Missed the deadline. The first budget workshop was not held until September 1st, so it would have been impossible to post a deliberated proposed budget on August 29th.
September 1 – "…last day for a city to provide notice of its proposed tax rate by publication or by mail."
How did Dilley do in 2015? Missed it. Pearsall published their proposed tax rate in the Frio-Nueces Current on August 27. That same day however, Dilley published a notice of intention to sign Certificates of Obligation, signed by Mayor Mary Ann Obregon. The September 3 edition of the Frio Nueces Current is not available online to check if notice was published that day, but this would have been past the deadline anyway.
September 15 – "…continuous Internet and TV notice of tax rate public hearings begins, if applicable"
How did Dilley do in 2015? Passed! Dilley published their first tax rate public hearings notice in the newspaper on September 10, and the first hearing was posted to the internet as stipulated on September 13. Curiously, the public hearing did not convene as its own meeting, but scheduled as the eighth agenda item in a special meeting.
September 18th – "…last day to publish notice of budget hearing"
How did Dilley do in 2015? Pending… The notice of the public hearing on the budget was posted on City of Dilley's website September 25th, which would have been after the deadline. A visit to the newspaper office is required for this one to see if they published it on September 3rd, as that edition is not currently available online.
September 22 – "…last day for first hearing on tax rate increase" with an important requirement: "Note that the first tax rate hearing may not be held before the seventh day after the notice of the public hearing is given."
How did Dilley do in 2015? Passed! They hit this deadline and the additional scheduling requirement.
September 25 – "…last day for second hearing on tax rate increase"
How did Dilley do in 2015? Passed! The second public hearing was on September 21! However, much like the posted city council agenda for this upcoming Monday, the publicly posted notice for this 2015 hearing went up on Friday at 5pm.  The hearing was on Monday at 6pm, and they scheduled 15 minutes for it before the start of a budget workshop.
September 28th – "…last day for hearing on budget."
How did Dilley do in 2015? Missed the deadline by one day, choosing instead to have the public hearing one day later, on the same day they voted on it.…
September 29 – "…city should adopt the budget no later than this date." "Must adopt tax rate no later than this date."
How did Dilley do in 2015? They did it!
For 2016, Dilley could be exempt from these deadlines in three cases, as outlined in the updated Texas Municipal League guide :
If they were a "

small taxing unit

." They are not.

If the tax rate will be

equal or lower

than the effective tax rate. What do you think?


If the appraisal district was late sending the appraisal roll. They mailed it on July 22, 2016 for an on-time delivery, so this would not be a valid reason.
It is worth noting that the City of Dilley has yet to hold a budget workshop for the new fiscal year- only a (ir)regular workshop with a vague description of "Special Projects." Out of six years of agendas posted to Dilley's website, there had never been a workshop for "special projects."
Last year, acting on a "proposed tax rate" occurred the same day as their "budget workshop." As no budget workshop has been scheduled so far this year, and as a result no proposed budget has been posted to the website by the August 29th deadline, this leaves the City of Dilley with a few options:
They could admit a scheduling oversight.
They could massage the legal obligations of the deadlines as interpreted by The Texas Municipal League guide.

Or, they'll just flout procedure for 2016.

To have more stories about Dilley, Texas delivered straight to your inbox, subscribe below…