SOUTH TEXAS RURAL HEALTH SERVICES

The week started at a training for South Texas Rural Health Services. I've served on the board since 2017, and I'm proud to share major developments and projects in Precinct 4 and Frio County:
● On June 14th, South Texas Rural Health Services (STRHS) entered an agreement with Frio County to provide scheduled on-site medical care, dental care, mental health, and substance abuse counseling for inmates at the Frio County jail. The flat $4,000 monthly administration fee for these services will greatly reduce medical costs at the jail.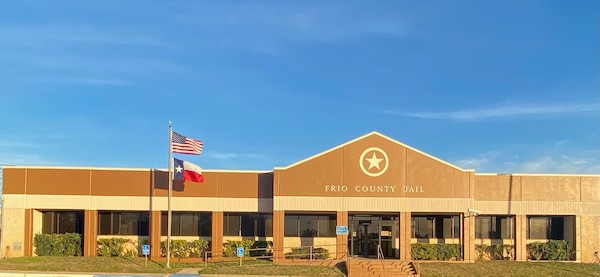 ● Only one day after COVID vaccine eligibility expanded in early March, STRHS began to schedule vaccines for all willing employees at Frio County, city of Dilley, Dilley ISD, and Pearsall ISD. Because of this early action, Frio was able to end reduced work schedules sooner, and return to full service at the courthouse.
● Each time the vaccine age eligibility was lowered, STRHS returned to the ISDs, providing vaccines to students with parent permission.
● South Texas Rural Health Services is now applying for a grant to build a wellness center in Dilley. The proposed wellness center will have fitness equipment and personal trainers to assist patients with exercise as part of a health plan.
__________

WHEN CHEAP IS MORE EXPENSIVE | ROAD & BRIDGE
The week's work shifted from public health with South Texas Rural Health Services to water and drainage with Road & Bridge.
Before I continue, I should acknowledge that there is a small but vocal minority of county officials (two) who continue to question the need for a county engineer, despite the statutory requirement resulting when Frio County residents petitioned to force an election that moved Frio to a county engineer system, and despite recent national headlines of the Miami condominium collapse, in which short-sighted officials ignored engineering warnings…
I accompanied County Engineer Roxana Garcia and Road & Bridge Supervisor Ancelmo Ornelas on inspections of county-wide water and drainage issues that have been compounded over the years by design and construction shortcuts. We saw enough problems to keep me writing for a few months. This week, I'll focus on the construction of a bridge that predates any of our current commissioners, and was built during a stretch in which Road & Bridge was operating without a county engineer.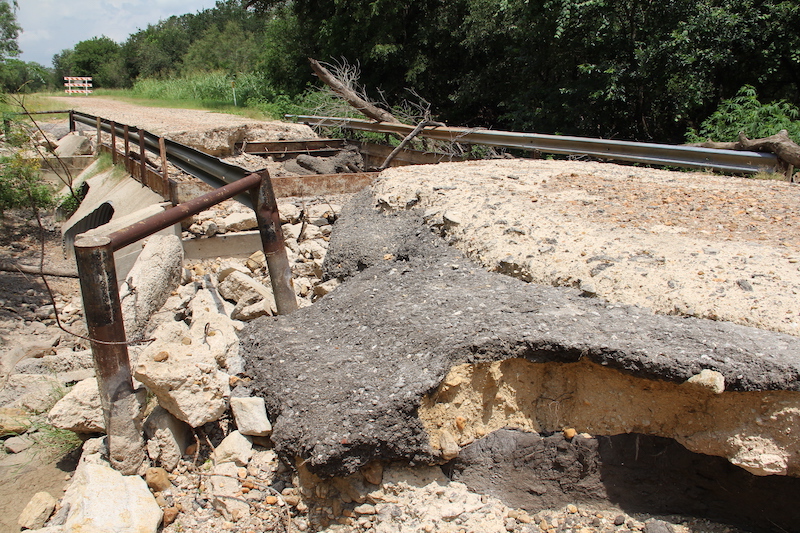 The San Miguel bridge washed away during the heavy rains a few months ago. The culverts collapsed and clogged with road material that once provided a path for vehicles. Displaced material will eventually change the route of the water, potentially causing new problems elsewhere. What went wrong?
To begin with, this bridge was constructed 18 ft in length. Why is that important? There was never a consideration to be part of TxDOT's off-system bridge program, which has a 20 ft requirement.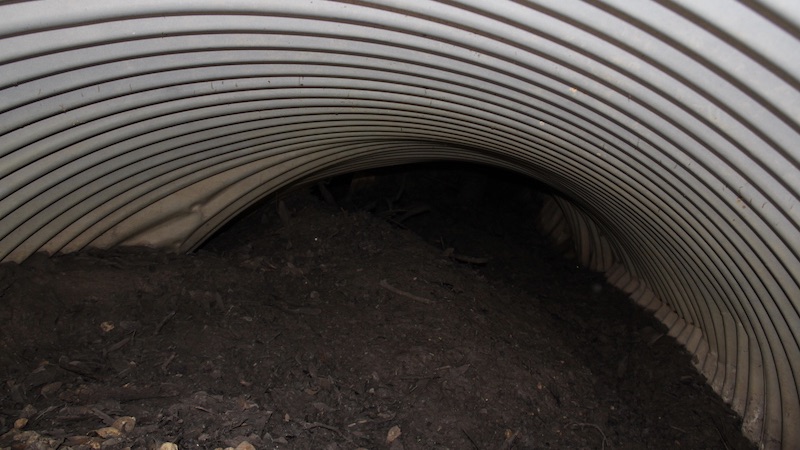 TxDOT performs inspections of "off-system bridges," bridges owned by local jurisdictions such as a county, at least once every 24 months. TxDOT then makes recommendations. As long as work is performed to spec, TxDOT can provide parts, materials, matching funds, and in some cases full replacement. When County Engineer Roxana Garcia started her job in Frio, she leveraged her 20 years experience at TxDOT to take full advantage of the program, repairing bridges that had been flagged by TxDOT for years.
Since the San Miguel bridge was not a TxDOT off-system bridge, the reconstruction costs would come at the expense of county taxpayers, likely hundreds of thousands of dollars. In this case, County Engineer Roxana Garcia again bailed out Frio County, who was able to work with consultants to apply for the County Transportation Infrastructure Fund in an extremely short time frame. The result? TxDOT awarded Frio $1.2 million, and this bridge will be one of the projects at least partially funded by the grant, reducing the burden on county taxpayers…
This time, Frio County will build a strong and long-lasting bridge. It will hopefully be enrolled in a funding-assisted maintenance program that will ensure the bridge actually works for the public and is no longer a threat to public safety…
__________
THE MORE THINGS CHANGE, THE MORE THEY STAY THE SAME
…or other clichés about not studying history:


__________
ROAD & BRIDGE REPORT
Some of the work done by Frio County Road & Bridge in Precinct 4 for the week ending Friday June 25th:
Hauled millings to CR4827 (St. Mary's)
Graded CR4828 (Copps), CR4827 (St. Mary's), CR4890 (Lopez), CR4871 (Ewald), CR4885 (Hurt), CR4670 (Hug0)
Shredding/Weed-eating Hilltop, CR4440 (Machado), CR4425 (Derby), CR3709 (Sheephill), CR3800 (Crawford)
Replaced signs/object markers CR4700 (Jack Penn), CR4843 (Urban), CR4440 (Machado), CR4425 (Derby)
–written by Jose Asuncion, County Commissioner, Pct. 4
__________