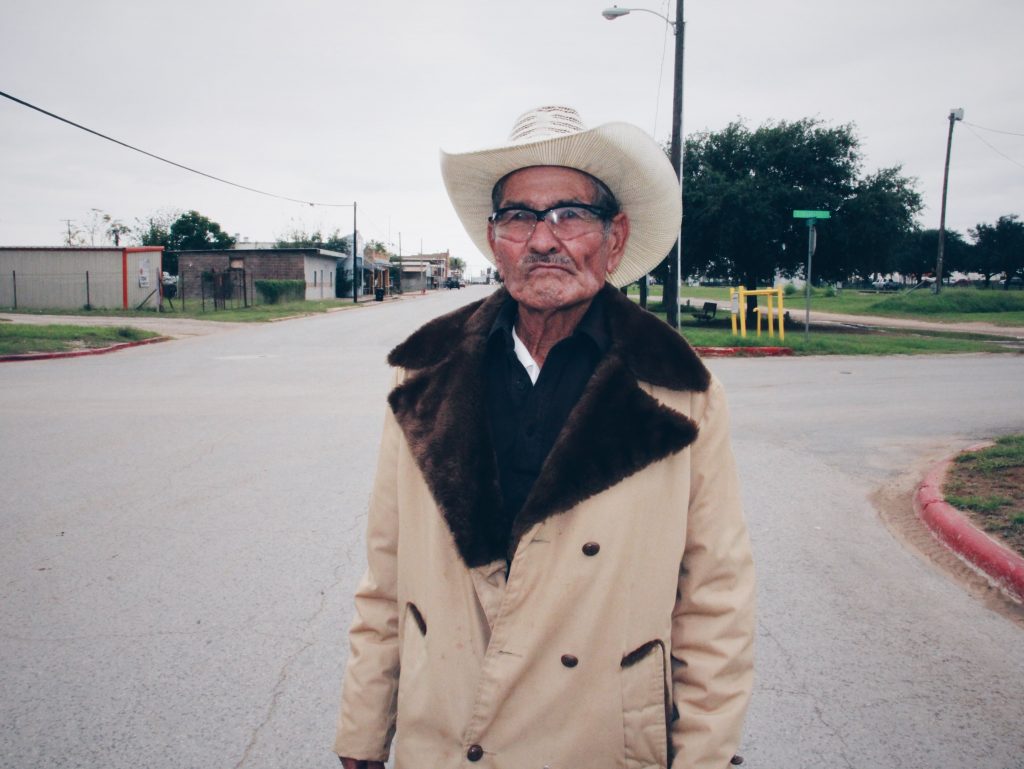 I was trying to concentrate on replacing a windshield in a truck parked in my grandfather's front yard, but the customer was fixated on the sky. I didn't ask what she was looking at. I didn't want to know.
"There's an old man in your tree," she said.
I looked up. Oh yeah that's Cornelio, I told her, relieved. A mesquite limb fell to the ground.
Cornelio survived mostly on yard work and probably other odd jobs. All manual tools. A saw blade roped and taped to the end of an 8 foot pole. A rusty grass whip. Sometimes he carried the tools for the mile-or-so walk to the job. Sometimes a friend gave him a lift.
My grandma loved hiring him. He made her feel like a doña. He worked without break on an acre of land in the brutal Dilley sun, and she didn't pay him much more than a cup of water and maybe enough money for that night's beer. Embarrassed, my mom always slipped him extra cash and a brisket plate from Eagle Oil BBQ.
I saw that he passed away on Councilman Everardo Castillo Jr.'s Facebook page. Bebe said he passed away a couple days ago, alone in his apartment. Like me, he didn't know when Cornelio moved to the States from Mexico or even what his last name was. "I'll call you back," he said.
I remembered a photo I snapped of Cornelio. The file's metadata says it was October 20, 2018. I'd never seen Cornelio wearing anything but Cintas work pants and a long sleeve linen shirt, but that day he was walking around town looking fly. I snapped a pic for style inspiration. He liked it. He was clearly feeling himself.
"His last name was Hernandez," Bebe said when he called back. "But he signed his last name 'HH.' My mom thinks it stood for Hernandez Hernandez."
We know he lived in Dilley for a long time. Judge Flores remembers him for sure 15 years ago. Bebe remembers maybe 30. He spoke purely in Spanish, in a gentle voice.

We don't think he has any family in town. If he doesn't, Judge Flores, who did the inquest, will call the Mexican consulate in the morning. If they don't claim him, his cremation will be paid for by Frio County, and he'll rest in one of our cemeteries.
Que en paz descanse.
–written by Jose Asuncion, County Commissioner, Pct. 4