Dilley's new city council members were sworn in on May 14, 2018 and participated in a full agenda.
The meeting's set-piece was a presentation on the city's audit of finances and internal system controls for the period from October 1, 2016 through September 20, 2017.
Rather than add color commentary to the auditor's report,  their exact recommendations and findings are posted here: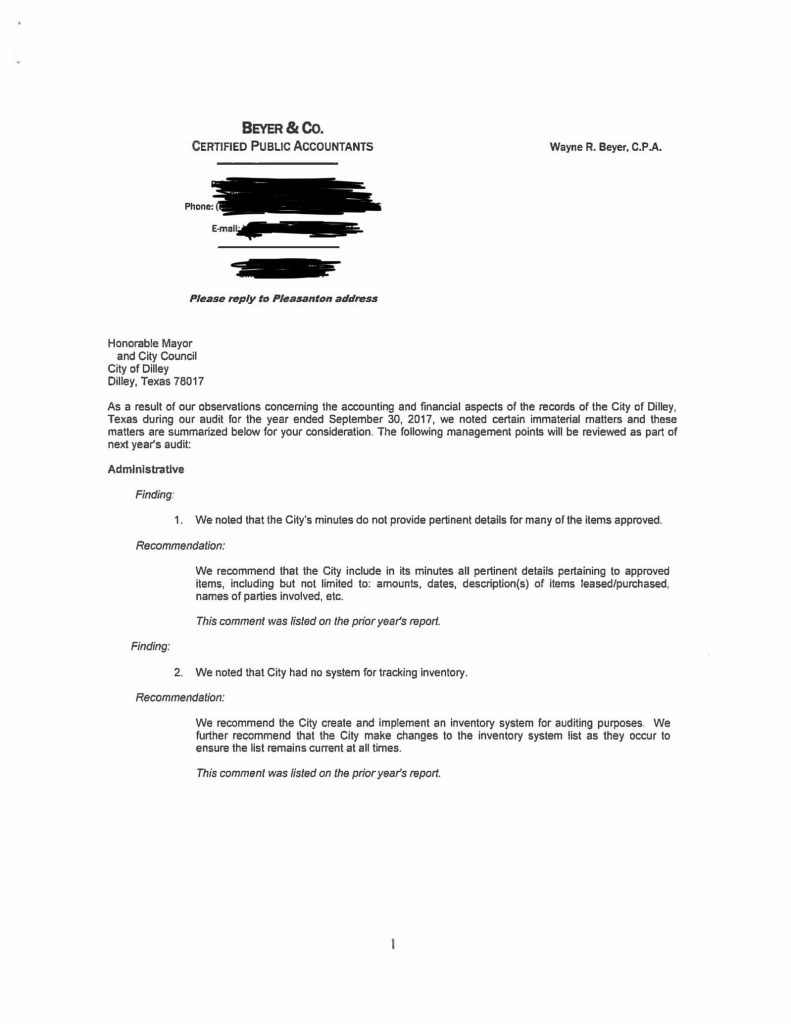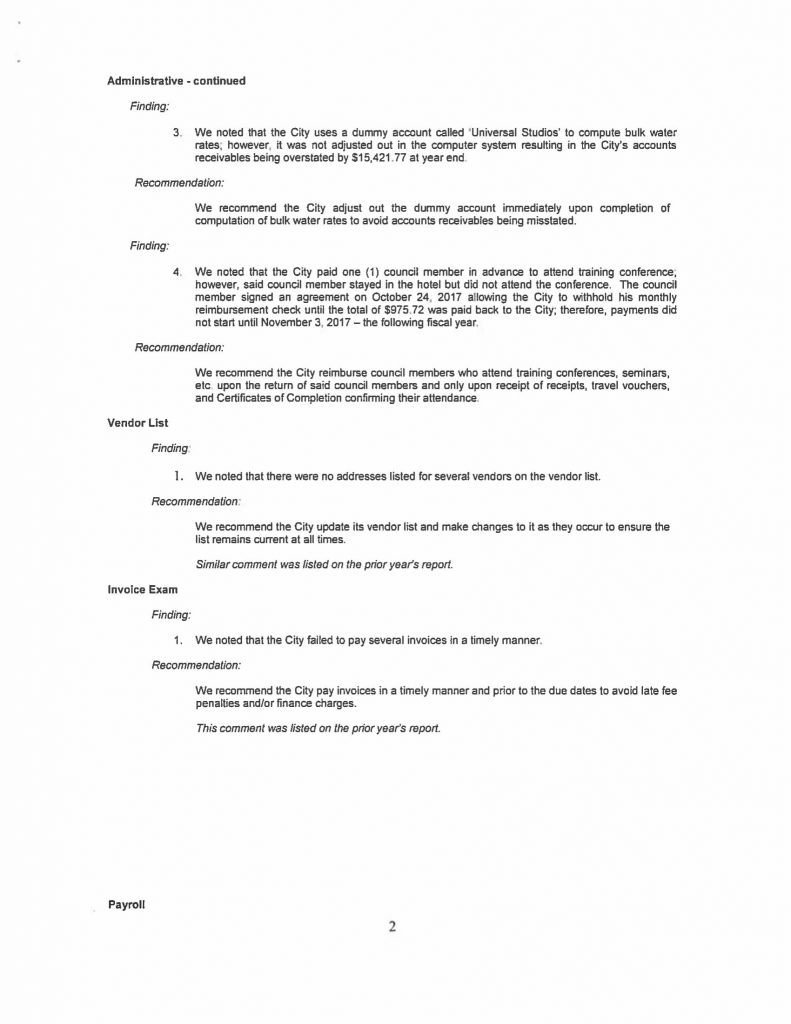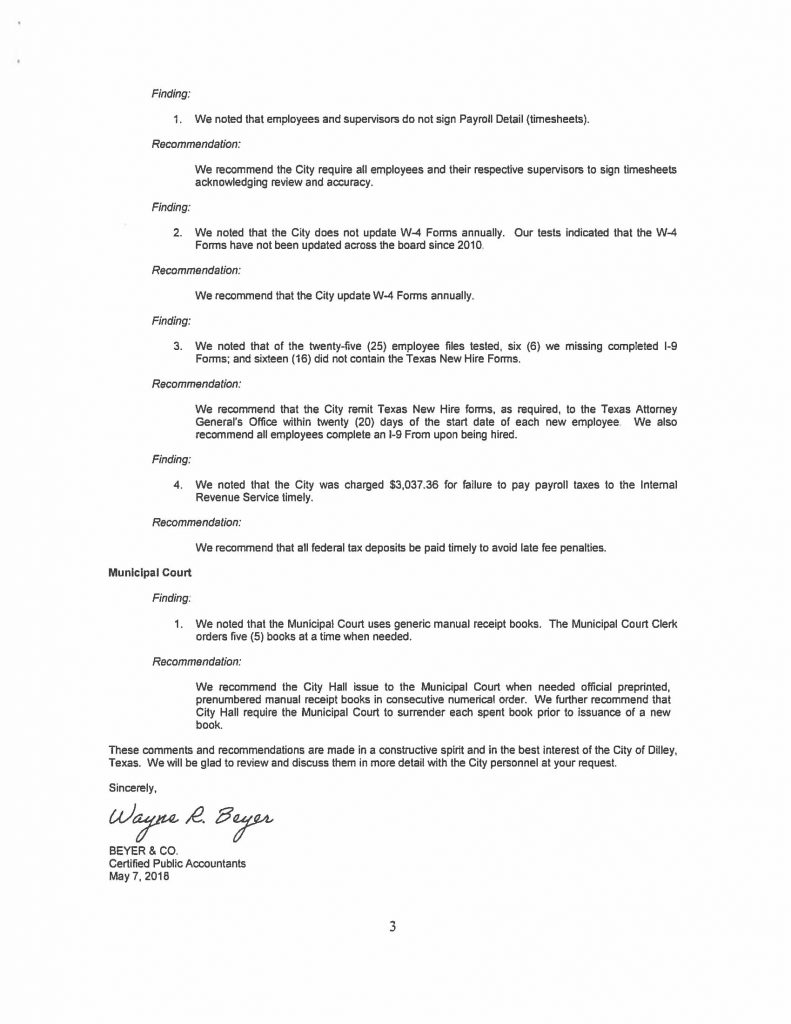 In other business…
Sabino Mena was appointed as Mayor Pro-Tem after the motion was approved unanimously.
Previous council members removed from bank signature card, while council members Joe Garcia and Alicia Machado were unanimously added.
Police reserve pay was extended for three months due to vacancies in the police department, with all council members voting in favor.
Convention Center rental policy was unanimously amended to allow alcohol on premises for eligible events.
An ordinance to adopt the map of city limits was tabled for a later date. Mayor Pro-Tem  Mena asked to table the item in order to give all council members time to research the boundaries depicted on the map. The item was tabled by a 4-1 vote with councilwoman Alicia Machado opposed.
The process to approve the $9,600 quote to re-purpose the old city hall for police station use required two actions. First, the city had to amend the budget to free funds for the project. This measure passed 4-1, with councilman Everardo Castillo, Jr. opposed.
Next, the council had to approve the $9,600 quote from a Pearsall contractor for the project that does not yet include Americans with Disabilities Act compliance. Councilman Joe Garcia took issue with the $7,000 advance required by the contractor. However, the item passed 4-1 with Garcia opposed.
–written by Jose Asuncion. 
Jose received an MFA from University of Southern California in 2008, a BA from the University of Illinois at Chicago in 2003, and currently lives in Dilley, TX, home of his grandparents.