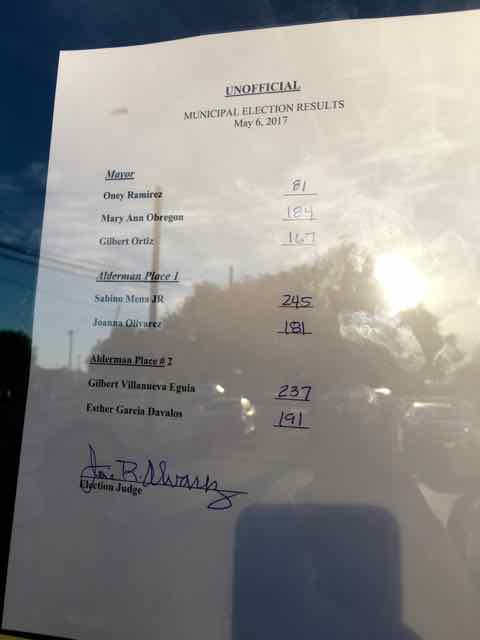 The results for the 2017 Dilley municipal election are in…
In the Mayor's race, Dilley residents once again chose Mary Ann Obregon to be the city's chief officer. However, her margin of victory was slim enough (less than 10% of her total votes) to ensure that challenger Gilbert Ortiz will petition for a recount, an action for which his campaign is eligible. The recount is attended by the recount chair and committee members, the candidates and their representatives, the custodian of the voted ballots, the recount supervisor, and any state or federal inspectors.
In the council races, Sabino Mena beat incumbent Joanna Olivarez by a 64 vote margin, and Gilbert Villanueva Eguia defeated 16-year city councilwoman Esther Davalos by a 46 vote margin.
–written by Jose Asuncion. 
Jose received an MFA from University of Southern California in 2008, a BA from the University of Illinois at Chicago in 2003, and is a former writer/photographer for the Frio-Nueces Current of South Texas. He currently lives in Dilley, TX, home of his grandparents.