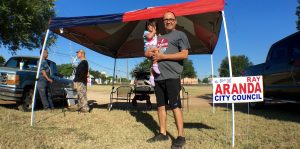 Each year on Election Day, Dilley city council candidates set up campaign tents along the grassy area across the street from the City Hall. Each candidate uses various strategies to secure the most coveted spot: 100 feet from the polling place, the legal minimum distance and as close as they can be to residents on their way to vote.
There are no ordinances on the books to govern when and how these spots may be reserved. This year, however, the incumbents unveiled a new trick, deploying an on-duty city council truck manned by a city employee to tape off the area 100 feet from the polling place. When asked what kind of work was to be done, the city employee explained "I don't know, they just told me to tape it off." There were no apparent repairs necessary in the campaign-sized section.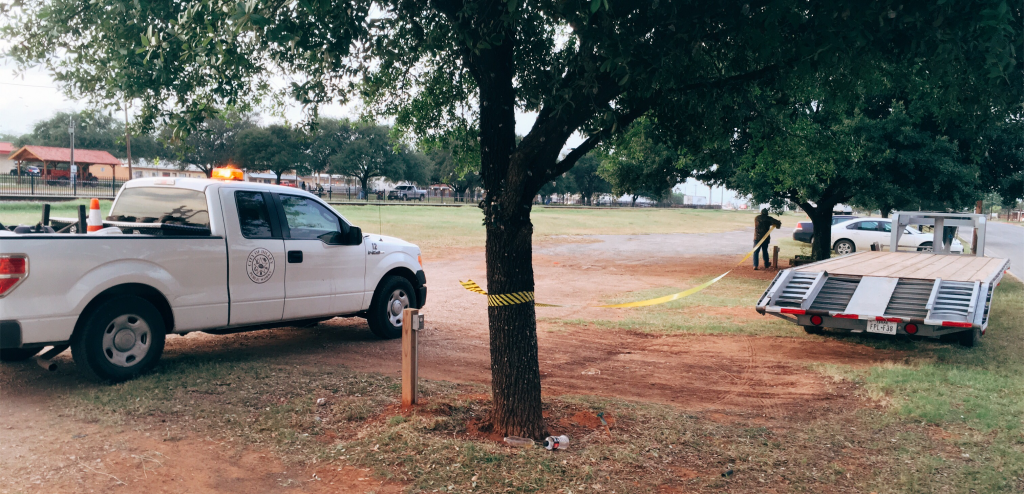 "There you have it," said Mayoral Candidate Gilbert Ortiz. "The Mayor's eight years of experience haven't taught her to respond to TCEQ, or how to send someone to read your water meter, but they'll sure as heck remember to send a city truck to reserve their campaign spot. "
Also in question are the legal ramifications of using city resources and manpower for personal campaign purposes. Notably, the task was completed the night before Mayor Mary Ann Obregon's final campaign ad of the season was released in the Frio Nueces Current, in which she made her case to stay in office.
Election Day is Saturday May 6, 2017
UPDATE: The morning after the publication of this article, less than 10 hours later, the tape was removed…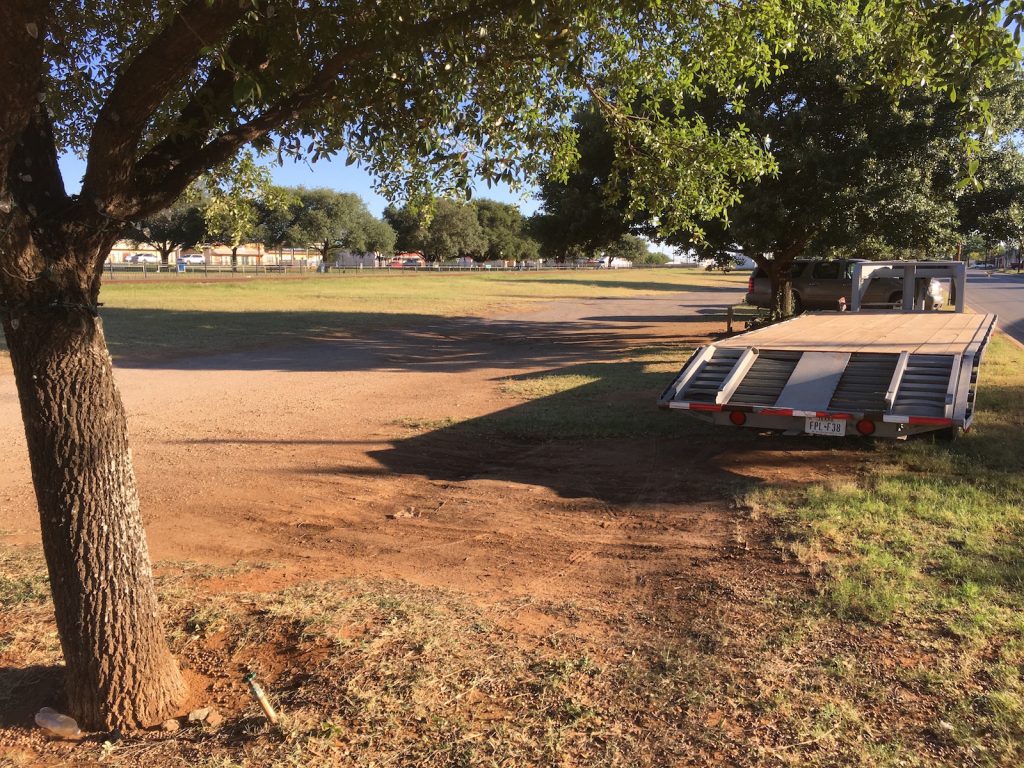 –written by Jose Asuncion. 
Jose received an MFA from University of Southern California in 2008, a BA from the University of Illinois at Chicago in 2003, and is a former writer/photographer for the Frio-Nueces Current of South Texas. He currently lives in Dilley, TX, home of his grandparents.