MARCH 14th Dilley City Council Meeting Roundup:
Someone forgets to build a city council meeting room in the nearly complete $4 million city hall convention center.
A mayoral candidate accuses city council of political retribution.
The city administrator advises Dilley that they need a loan that may amount to "bonded indebtedness."
4th of July festivities were scaled back.
All in one meeting. Less than two months from Election Day.
 ACCUSATIONS OF POLITICAL RETRIBUTION
Mayoral candidate Gilbert Ortiz approached the podium during the "citizens to be heard" item at the top of the city council agenda.
"Hello, my name is Gilbert Ortiz. It is a pleasure to be here. I would like to…"
Mayor Mary Ann Obregon interrupted, "OK, just for a little note, you have four minutes and not over."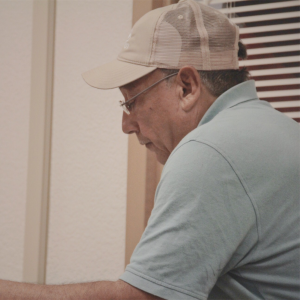 "Yes, I'm aware of that," Ortiz answered. He continued with a complaint about a property tax issue he attempted and failed to resolve with the city council over the course of six years. Ortiz received a property tax bill for a mobile home, though it is apparent that there is no mobile home at his property. Furthermore, he said, there are deeds that overlap the property line described in his deed. Unable to reach a resolution, Ortiz stopped paying his bill, hoping to force a conclusion. If his intent was to get some attention, he succeeded.
"One month after I filed to run for city council last year, I was served with a lawsuit." He further claimed that others in the city were more delinquent, but had not been sued.
Ortiz said that the purpose of his comments were to inform the public of tax exemptions that residents probably didn't know they were eligible for, but city councilman Ray Aranda forced Ortiz's thinly veiled accusation into the open. As tax attorney Ronald Rocha updated the city on property tax collection action, Aranda interjected.
"Regarding the lawsuits, they're not generated overnight because you pick-and-choose who you're going to file a lawsuit on. Explain the process, please," Aranda requested.
Rocha explained the process in detail. After a thorough back and forth with property owners of letters, calls, title work, confirmations, the law firm performs a final check with the Frio Tax Appraisal District to ensure no payment arrangements have been made in the elapsed time.
"If there's no payment arrangement, we proceed to follow the tax lawsuit," Rocha said.
Aranda attempted to deflect the target of Ortiz's accusation away from the Dilley city council, or perhaps away from the tax appraisal district for which Aranda has served on the Board of Directors since 2012 . "I just wanted to clarify because you were accused of filing lawsuits within days of filing for elections and I know that couldn't happen," he said to Rocha.
Rocha replied, "all approvals on lawsuits are approved at the appraisal district because they're the ones who determine if there's payment contract or payment in full. That's how we get the information to file a lawsuit."
SOMEONE FORGOT TO PUT A CITY COUNCIL MEETING ROOM IN THE $4 MILLION TAXPAYER FUNDED CITY HALL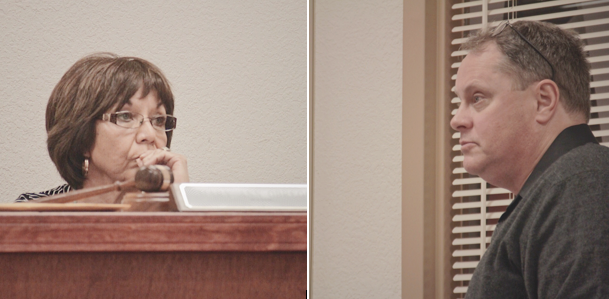 Craig Forsythe, the architect from LNV Engineering struck a gentle, cordial tone while delivering tough news to the city council.
"I hope everybody's had a chance to look at the building, it is really moving quickly. The contractors are really trying to adhere to that initial date that they set for completion," he said, cushioning the blow.
"I know the item that we're here to talk about tonight is the platform. As I hope many of you are aware, we do not have a formal council area over in the new building."
The "platform" is the raised city bench that seats councilmen during the meetings. The city expected a formal arrangement that meets the high quality of the rest of the building. However, the building's design neglected to include this feature, and any solution would have to be Americans with Disabilities Act compliant.
According to city administrator Noel Perez, the original intent of the new building was only for a convention center and library. However, after an ADA lawsuit forced the City of Dilley to update city hall into compliance, the council decided it would be easier to add a city hall to the new building. The city council meeting room was lost somewhere in the shuffle, and the oversight was discovered only recently.
Forsythe presented options to the city council: "if we do a new raised council bench, we'll have to have a ramp and rails. That's difficult to move around….The bare bones minimum that I think we could get by with is some sort of folding table configuration."
The second issue was where to put the council bench. The only room with an appropriate amount of space is the actual convention center area. Put a formal, permanent, ADA compliant city council bench there, it's no longer a convention center area. The furniture could be mobile, but that would mean moving the setup in and out before and after every meeting.
Mayor Obregon said, "I've given both thought when we went and walked the area. And the thing is that, we need to be raised in order to oversee our audience and to have eye contact with everybody. And this moving out and moving in to the convention center every time we're going to have a meeting, it's just too much. "
Councilman Aranda proposed a permanent solution in one of the meeting rooms, and adjusting the size of the seating area for each meeting.
Forsythe warned, "by going that route, if we do a permanent configuration in that meeting room- it would not serve as a meeting room any longer. The glass partitions may or may not get in the way. I have tried to do a general layout using the same configuration that you currently have. We could probably comfortably get about 12 seats in there with the glass partition closed.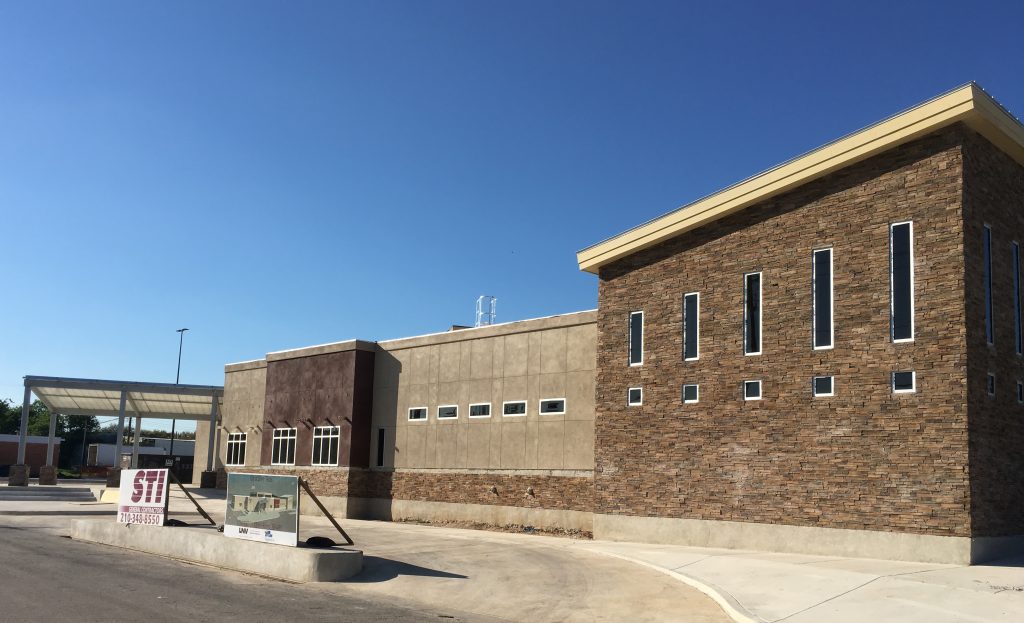 The meeting room in question was intended as a smaller room for trainings or meetings of civic groups. It is 16ft by 24ft- smaller than the meeting room the city currently has in the Avant building. The new room could seat about 12 people after the bench is installed, though they might be situated awkwardly close to the council bench.
Obregon said, "imagine this- 12 chairs. We would have to have six right at the front.
Forsythe replied, "Mayor, you're very correct…The chairs would be real close to the bench."
The architect offered one last lifeline. "There may be a way, if we did a permanent bench type location in the main convention area, that we may be able to come up with some moveable partition glass that could be free-standing. That would help block that off if you did have a big event."
Obregon didn't seem quite satisfied. "The portable ones, that would mean every meeting, here we go… set them up. Take them down and come back again…"
Forsythe agreed. "And if you did have an event and I know the intent of the space is for events, yes that would become quite a pain. And quite frankly, depending on how durable that furniture is, it's going to take a beating and need to be replaced on a fairly regular basis."
The architect promised to return with layouts for the city council to consider.
"And this will not delay our completion date," Councilwoman Esmeralda Cano asked in the form of a statement.
"No. no, right now we should be on schedule," Forsythe replied.
The completion date is a particular point of focus for the city council. April 30th is the Sunday before the municipal election, a grand opening date that would essentially provide a free campaign event and photo opportunity. Despite other setbacks in construction, the city council did not grant an extension on that deadline.
SCALED DOWN 4th of JULY
 After discussing a range of funding options from $4,000 to $7,000 for 4th of July festivities, Councilwoman Esther Davalos asked the question on everyone's mind. "I don't know how we can get a band and all the 4th of July stuff with $4,000. Can we?"
Mayor Obregon was willing to face the tough reality. "Well, you know, if the city cannot… it's understandable."
Unable to compete with other cities and without the budget of previous years, the city council discussed the most appropriate way to scale down the event.
Councilwoman Cano shared some insight. "Pearsall is using HOT money on this," she said, referring to the Hotel Occupancy Tax. Texas statute outlines a list of expenditures on which a taxing entity can legally spend HOT money.
Councilman Aranda shot down the idea. "You cannot use it!
Obregon repeated, "you cannot use it!"
Aranda explained that "there's other cities that use hotel tax money and it does not justify the hotel tax. It's general fund." Despite Aranda's objection, records show that Dilley used HOT funds to pay four vendors for 4th of July festivities last year.
Obregon recalled the origins of the city 4th of July events. "Way back in the 90s, when we had our first 4th of July, it was all because of the children and the fireworks. They loved it. And the senior citizens," she said.
City administrator Noel Perez's fine-tuned political reflexes kicked in as Obregon's statement provided an opening to stump for the incumbents.
"This council has had its priorities right," he started. "And the priorities of this council have been the citizens of Dilley. This is why we have more than enough water. This is why we have a sewer system. This is why we have a gas system. We look at the problems of the surrounding communities. The thing is: where do you spend your money? We spend our money where the people need it."
Obregon nodded in agreement, "I've always said that!"
After the meeting, Mayoral candidate Gilbert Ortiz had a question: "is a 4 million dollar city hall with no city council meeting room really what we need?"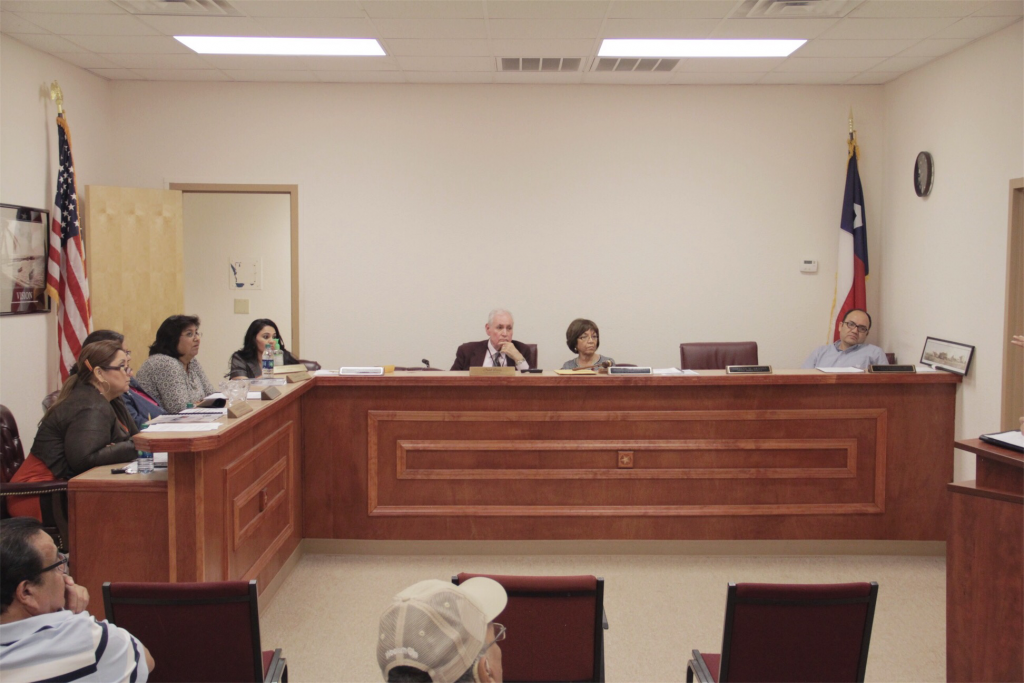 "THIS WOULD BE LIKE BONDED INDEBTEDNESS"
City Council candidate Sabino Mena observed the contrast between the length and intensity of the deliberation over the 4th of July festivity versus the last agenda item: a proposed $800,000 loan.
"They spent 20 minutes debating whether to spend $4,000 or $5,000 and everyone had something to say. When it came to the $800,000 loan, no one batted an eye. It's clear that this council is not qualified to deal with or understand large sums of money or the consequences of bonds, high interest rates, etc. This is the stuff that kills us in the long run," Mena said.
City administrator Noel Perez explained that there is $1.879 million owed on the convention center, and the City of Dilley has $1.813 million in eligible accounts. The problem is, after spending that money, the city of Dilley would be left with only $66,000 spread among those accounts, particularly the general fund and HOT fund.
Perez's proposal was to borrow additional money to allow the City of Dilley to have cash on hand, but that would come with a burden of interest.
"This would almost be like bonded indebtedness that we would have with the bank. But I feel that we can and we should go after $800,000 of which $593,000 would be to replace what we have already paid out to LNV. And the other would be to pay for furnishings that we need at the center itself. And I think the library is also in the mix over here. "
Aranda expressed concern that the loan would come at a higher interest rate than the 2.9% rate the city received on a previous loan. "It'll probably be more- I would like the City to offer on the interest rate to be honest with you… Couldn't you meet with Mr. Avant and see what figure he gives you off the top of his head?
Obregon added, "I know that in the past not too long ago, he did work with this issue, and we feel very confident that the bank would help us out…Why don't you and [city attorney] Bobby [Maldonado] go to Mr. Avant, and take it from there? I think they would really work with us.
Sabino Mena, the business owner who has established himself as the city council candidate with financial chops, was dismayed by the discussion.
"They don't seem to understand how harmful any increase in that interest rate would be. Even going from just 2.9 to 3.9 translates to thousands of dollars over years- and that's paid for by Dilley residents."
Mena wanted to see stronger negotiation instincts from the City of Dilley. "They seem to be relying on charity from the bank, but the bank has to make their money too and absorb the risk on the loan. And the bank knows of any risk of lending to Dilley because they have all of our accounts!"
The City of Dilley has tentatively March 28th special meeting for follow-up on the convention center, loan, and other items.
–written by Jose Asuncion. 
Jose received an MFA from University of Southern California in 2008, a BA from the University of Illinois at Chicago in 2003, and is a former writer/photographer for the Frio-Nueces Current of South Texas. He currently lives in Dilley, TX, home of his grandparents.