One month after winter storm Uri, dozens of Frio County households are still managing with limited or no water in their homes. Many of the residents are elderly. Some are special needs. Some were abandoned by contractors who started the work and never returned. All of them are people who didn't know where to turn as our local good Samaritans balance their volunteer time with busy work and personal schedules. There was simply too much damage in Frio County to reach everyone in a timely manner.
Enter Plumbers Without Borders. After coordination with State Senator Roland Gutierrez, local Frio and Dilley officials, and Water Mission, Plumbers Without Borders sent the first round of volunteers: Jeff and Tosha from Morgan Miller Plumbing of Kansas City, Missouri.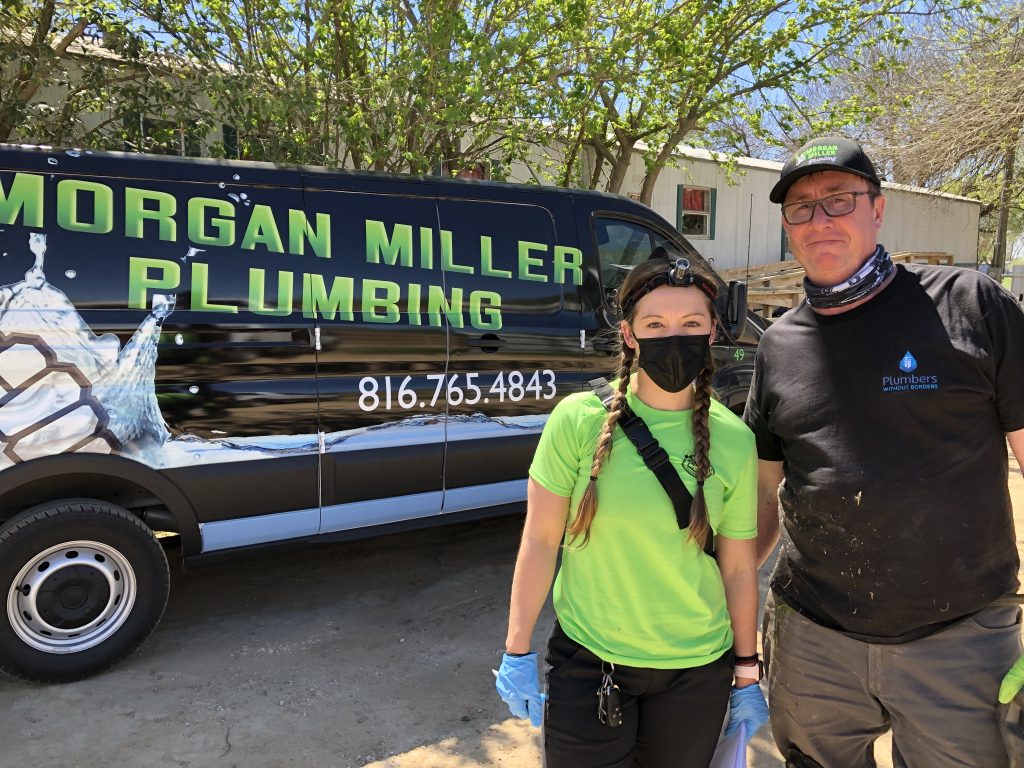 I have water pipes that are still broken because of the winter storm. How do I get help repairing them?
If you're a Dilley/Precinct 4 resident, fill out this form: https://bit.ly/3bNX2Lj
If you're a Pearsall/Precinct 1,2,3 resident, fill out: https://bit.ly/2Q5mvYa
Are they going to charge me for parts?
There is no cost to residents-in-need that suffered broken water pipes as a result of winter storm Uri. There is no application process, other than filling out the form.
How long will it take for them to repair my pipes?
Right now, we're still getting a sense of the magnitude of the county-wide situation. Also, each home has unique variables, so we just ask for patience. Repairs and assessments have already begun.
Not everyone has social media. What are you doing to reach them?
The cities of Dilley and Pearsall have identified water utility customers through work orders that likely suffered damage as a result of winter storm Uri, and called them individually. However, we are still finding residents that never informed the cities of problems with their pipes, so we are pursuing other means of outreach.
The more important question might be: what are you doing to help your neighbor-in-need sign up for this service?