Frio set a goal… and we're a major step closer to achieving it.
After the extreme cold from winter storm Uri devastated Texas, Governor Abbott announced on February 20 that only 77 of Texas' 254 counties would be eligible for individual assistance. Frio was not one of them.
On February 21st, the state of Texas offered all excluded counties an option: "prove" you have the need. They instructed us to ask residents and businesses to fill out an online survey detailing the damage until our county reaches an unspecified threshold of responses. Then, maybe, our residents would be given the opportunity to apply for partial reimbursements. You probably saw the link on your social media feed…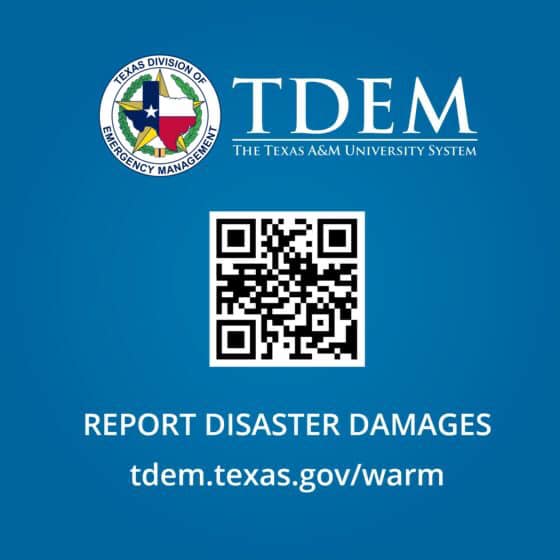 As an elected official, it seemed like a daunting task. Filling out an online survey without the promise of something in return is the last thing any of us wanted to do while trying to clean up and make repairs. Much of our population with the most need after the storm probably isn't using a smartphone. And judging by our census returns, Frio isn't the "fill out a survey" type.
But we made it our goal. The survey was spread widely on social media by elected officials, jurisdiction pages, and involved residents. The City of Dilley Police Department printed color flyers. Frio County WIC directed their clients to the survey and assisted with filling it out. Commissioner Carrizales, Deborah Hughes of Red Cross and I went car-to-car at our respective water distributions, handing out flyers, explaining the situation, and assisting if necessary. Several other residents helped family members and spread the word.
Only four days after Texas made the survey available, Frio met the threshold of responses for Governor Abbott to re-request our county's eligibility for individual assistance from FEMA. 92 other counties are still trying to meet the threshold.
Frio isn't finished yet… We're still awaiting approval of the request from President Biden. Don't let up. Continue to make noise. Continue to fill out the survey. TDEM has added a call-in option.
Counties included in this request are Archer, Atascosa, Bandera, Brooks, Callahan, Camp, Cass, Clay, Coleman, Delta, Dimmit, Duval, Eastland, Ector, Fayette, Franklin, Frio, Goliad, Hamilton, Haskell, Howard, Irion, Jack, Jim Hogg, Karnes, Kerr, Kinney, Kleberg, Lamar, Lampasas, Lee, Leon, Live Oak, Llano, Marion, Midland, Mills, Morris, Newton, Rains, Randall, Refugio, Robertson, San Augustine, San Saba, Shackelford, Somervell, Starr, Titus, Trinity, Webb, Wilbarger, Willacy, and Young.
Thank you to everyone for your patience, perseverance, and participation,
Jose Asuncion
Frio County Commissioner, Pct. 4