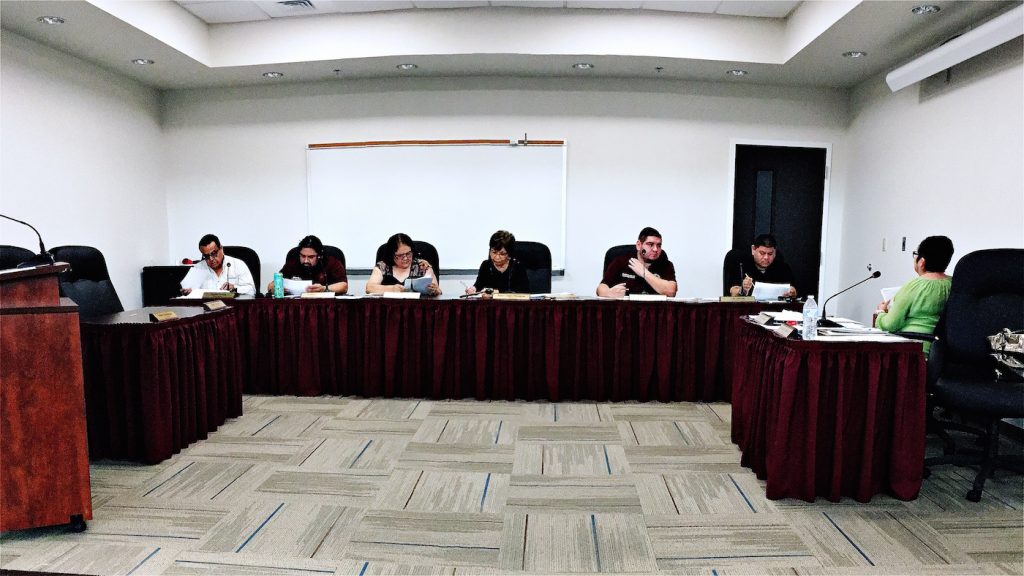 Dilley city administrator Rudy Alvarez resigned and public works foreman Oscar Rodriguez retired on August 6, 2018. Their written notices did not include reasons for their departures. Alvarez had served as city administrator for nearly one year. Rodriguez had worked for the city for 34 years.
At the August 13th special meeting, the city of Dilley voted to propose a property tax rate of $0.829886, slightly up from the previous two years' tax rate of $0.802301. The increased tax rate is expected to compensate for this year's decline of total taxable value in Dilley.
At the August 14th regular meeting, the city council appointed David Jordan as interim city administrator with a 180 day probation period. The city has not publicly made plans to advertise for the permanent city administrator job opening. Water/wastewater operator Jimmy Oranday was appointed as public works foreman.
Sylvia San Miguel, owner-operator of L'il Pups Day Care on Main St., asked the council to revoke a waiver that had been granted to The Amusement Center in 2016. Dilley's ordinance that regulates eight-liner machines includes a clause that forbids a permit for use within 500 feet of schools and day cares.
In 2016, Dilley's city council waived the 500 feet requirement, allowing "The Amusement Center" to operate next door to L'il Pups Day Care, despite the ordinance. San Miguel explained that she had never been notified that a waiver was being considered, and complained that activity from the game room was an issue for children and parents.
After listening to San Miguel's concerns, the council reversed the waiver for The Amusement Center, and voted to give them forty-five days to re-locate as outlined by the ordinance.
The city of Dilley voted to review LNV's contract for the park restrooms before moving forward with contractor bids. The city of Dilley has already paid LNV $26,000 on the estimated $200,000 restroom project that will include four toilets and a urinal.
Regarding the status of Dilley's city engineer, the city council changed course from the previous meeting. Rather than advertising for a contracted city engineer to advise on all projects, the city will only advertise for projects that exceed $50,000. It was unclear from the discussion if the authority to hire for sub-$50,000 projects will fall to the city administrator or come before city council. The measure passed in a 3-1-1 vote. Councilmen Sabino Mena, Jr., Gilbert Eguia, and Everardo Castillo, Jr. voted in favor of the measure. Councilman Joe Garcia voted against. Councilwoman Alicia Machado abstained.
Two projects received unexpected bumps in cost. The new playground, quoted at $67,000, ended up with a final price tag of $82,000. The prison water well repair, expected to be $167,000, will cost an additional $120,000 due damage that was not found in the original survey. Water/wastewater operator Jimmy Oranday advised that this might not be the only city well in need of such repair.
–written by Jose Asuncion, Independent Candidate for Frio County Commissioner, Pct. 4 in the November 6, 2018 general election.
Jose received an MFA from University of Southern California in 2008, a BA from the University of Illinois at Chicago in 2003, and currently lives in Dilley, TX, home of his grandparents.