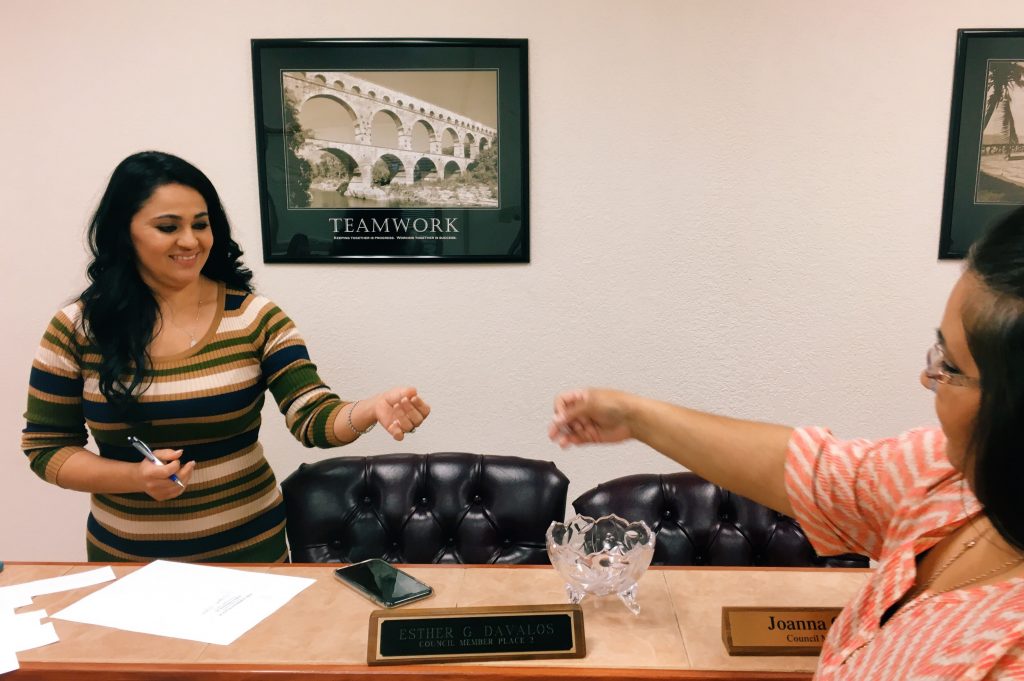 Dilley held their drawing-of-the-names procedural to determine the order the candidates will appear on the ballot for the 2017 election. The results were:
MAYOR
Onesimo Ramirez
Mary Ann Obregon (incumbent)
Gilbert Ortiz
CITY COUNCIL PLACE 1
Sabino Mena
Joanna Olivarez (incumbent)
CITY COUNCIL PLACE 2
Gilbert Eguia
Esther Davalos (incumbent)
Sample ballots will be available around the end of March.
Election day is Saturday May 6, 2017.