Dilley and Precinct 4 will vote in the upcoming Frio County Election for Frio County Judge, Frio County Commissioner Pct. 4, and Dilley ISD Trustee Places 1, 3, and 4…
When & Where do I Vote?
Frio County Precinct 4 & Dilley ISD Voting Calendar:
Frio County Precinct 4 (Dilley) Sample Ballot: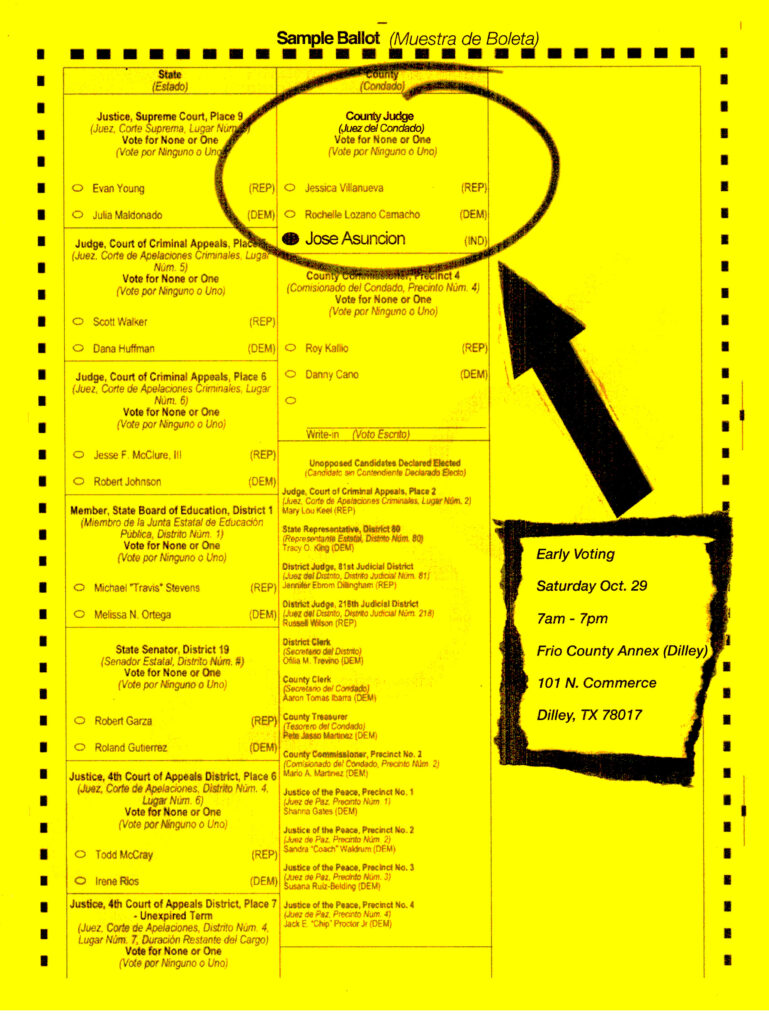 This website was created by Jose Asuncion, so yes, this sample ballot is posted to assist Jose Asuncion for Frio County Judge voters. Precinct 4 voters will also choose a Commissioner on the same ballot.
Dilley ISD Sample Ballot: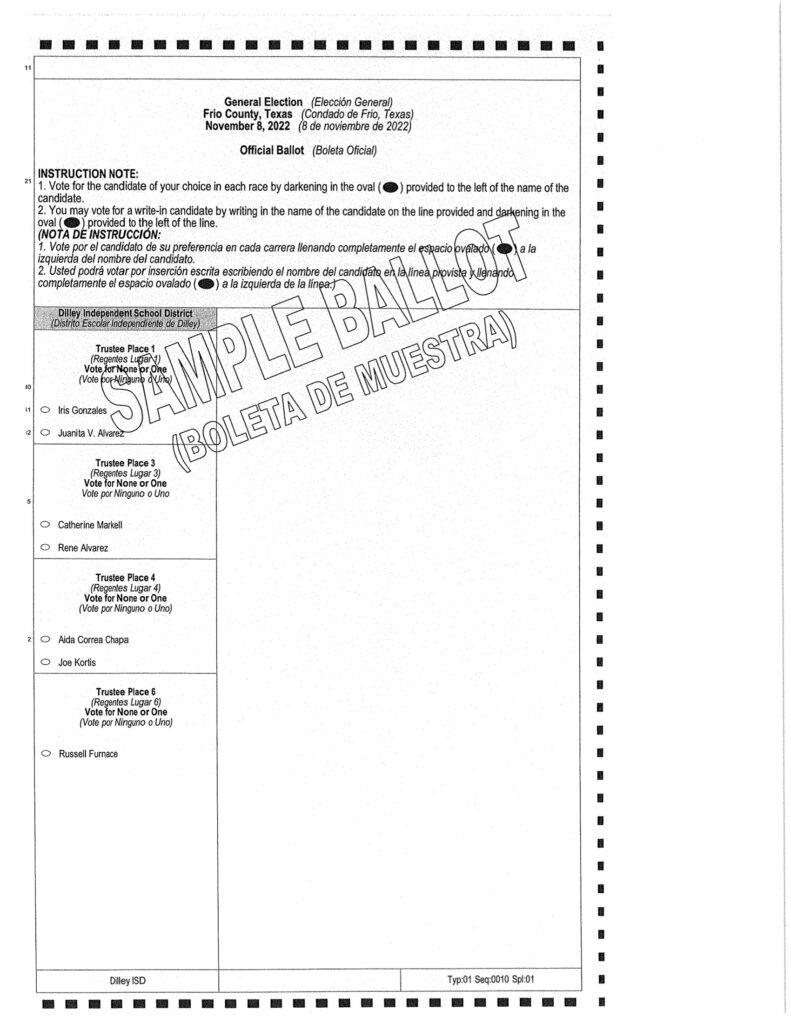 Election Dates:
| | |
| --- | --- |
| Tuesday, October 11, 2022 | Last Day to Register to Vote |
| Monday, October 24, 2022 | First Day of Early Voting by Personal Appearance |
| Friday, October 28, 2022  | Last Day to Apply for Ballot by Mail (Received, not Postmarked) |
| Friday, November 4, 2022 | Last Day of Early Voting by Personal Appearance |
| Tuesday, November 8, 2022 (Election Day) at 7:00 p.m. if carrier envelope is not postmarked, OR Wednesday, November 9, 2022 (next business day after Election Day) at 5:00 p.m. if carrier envelope is postmarked by 7:00 p.m. at the location of the election on Election Day (unless overseas or military voter deadlines apply) | Last day to Receive Ballot by Mail |